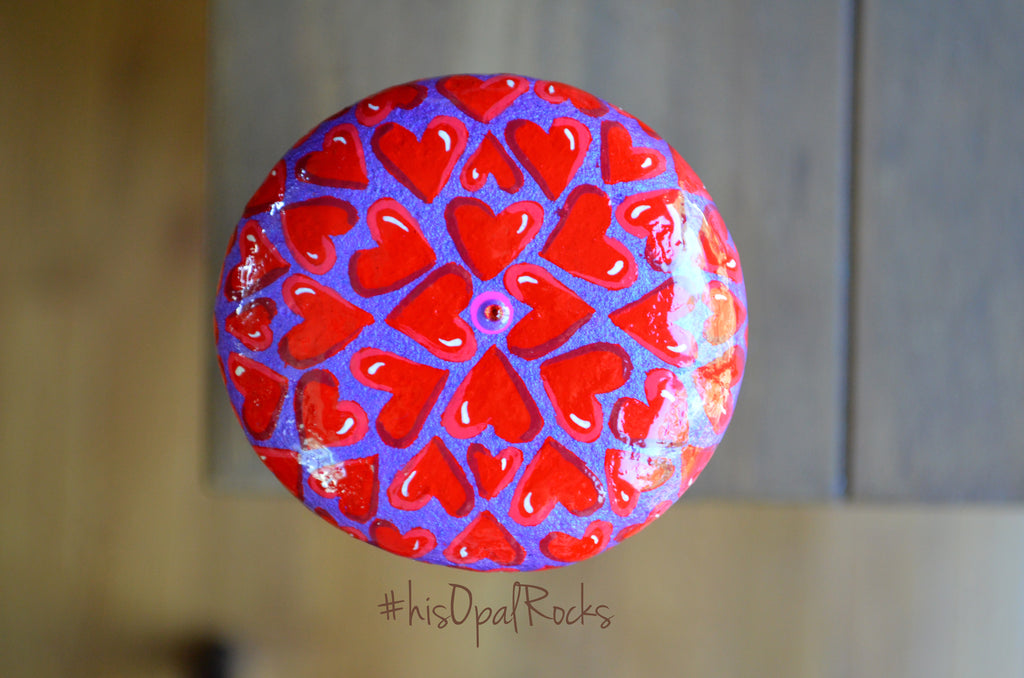 Prayer Rock, Heart Painted Stone, Hand Painted Rock, Decor Art, Meditation Stone, Painted Stone
This is a one of a kind rock, hand painted by me with love. ♥ It is a heart design in a mandala pattern, with a red crystal center. 
It is perfect to hold during your prayer or meditation. ♥ It would also make a great gift, or decor item. 
I try to take photos to accurately represent the colors, but your monitor settings could result in a varied colors while in hand. 
This particular rock was hand chosen, and was carefully washed before painted. It is sealed with resin for high shine and durability.
It measures approximately 2.5 inches by 2.5 inches heart shaped, and is about .75 inches thick. 
Please enjoy this heart stone as much as I enjoyed creating it! ♥