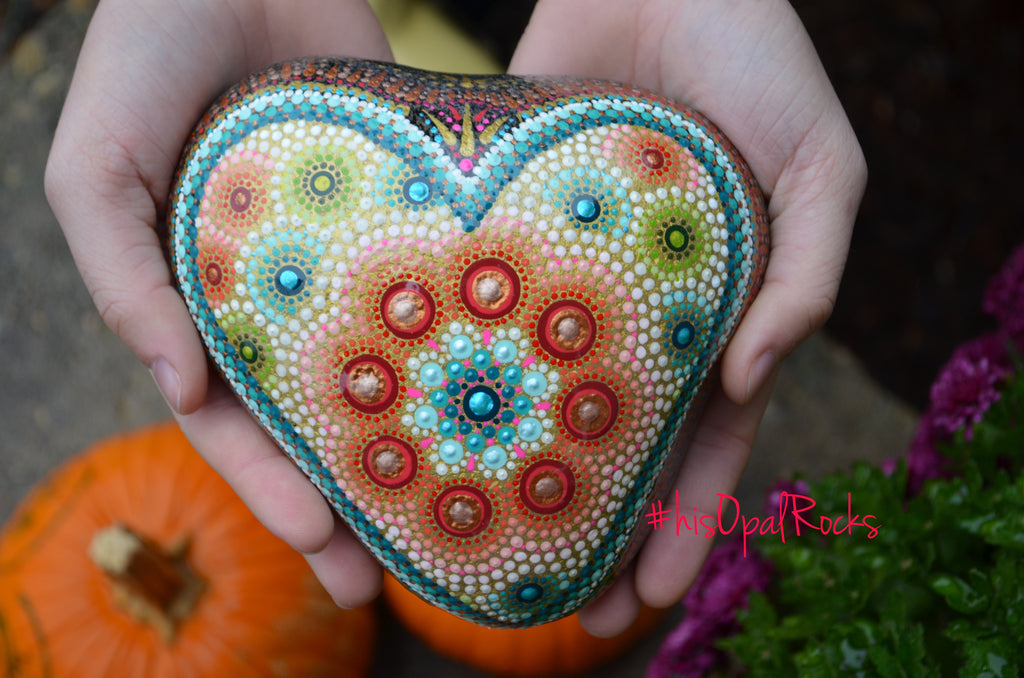 Painted Garden Stone, Mandala Stone, Hand Painted Rock, Garden Decor, Gardener's Gift
This is a unique, hand painted stone in a dramatic, original mandala design. It is painted on a naturally heart shaped stone. ♥
It is painted with high quality, multi surface acrylics, and fully sealed with resin for indoor/outdoor durability, and high gloss shine. 
It is very heavy, and will give your garden or patio a unique pop of color. 
This is a heirloom quality piece of art that I hope you will enjoy for many years to come. ♥ Thanks for looking!