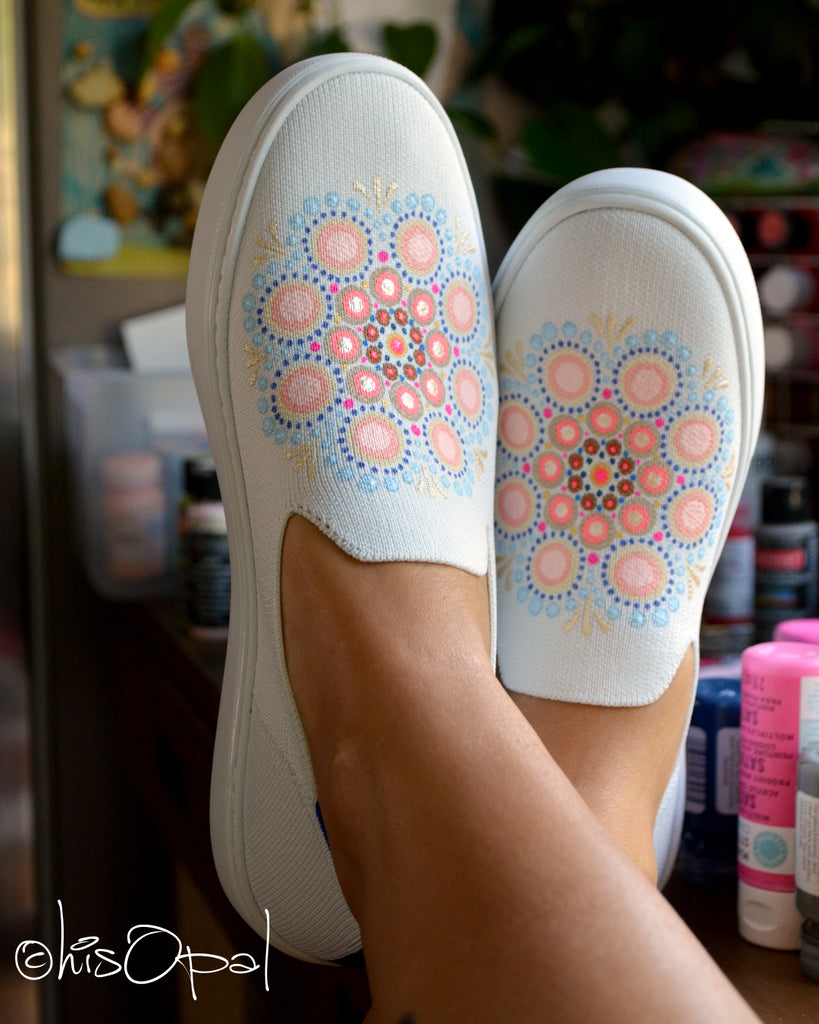 Hand Painted Pink/Coral/Periwinkle Mandala Rothy's, Painted Shoes, Slip On Sneakers, Size 8.5, (canvas section)
These are hand painted, slip on, brand name sneakers. Super adorable with a unique pink, coral and periwinkle mandala design!
This is an authentic pair of Rothy's, brand new in the box. Modeled by me without the insoles. 

They are women's size 8.5 sneakers in Rothy's color "Bright White." Rothy's sneakers run true to size. 
They are ready to ship on August 8 due to cure time of the paint. 
The paint is permanent and washable when cared for per the manufacturer's instructions for the shoes, which is COLD water wash, NO HEAT, air dry only. 
Hand painted shoes are non-refundable. No warranty. Purchase indicates waiver of liability to hisOpal for the painted design. 
I also offer the service to hand paint YOUR shoes with mandala designs. Send me a message to start a custom order! ♥