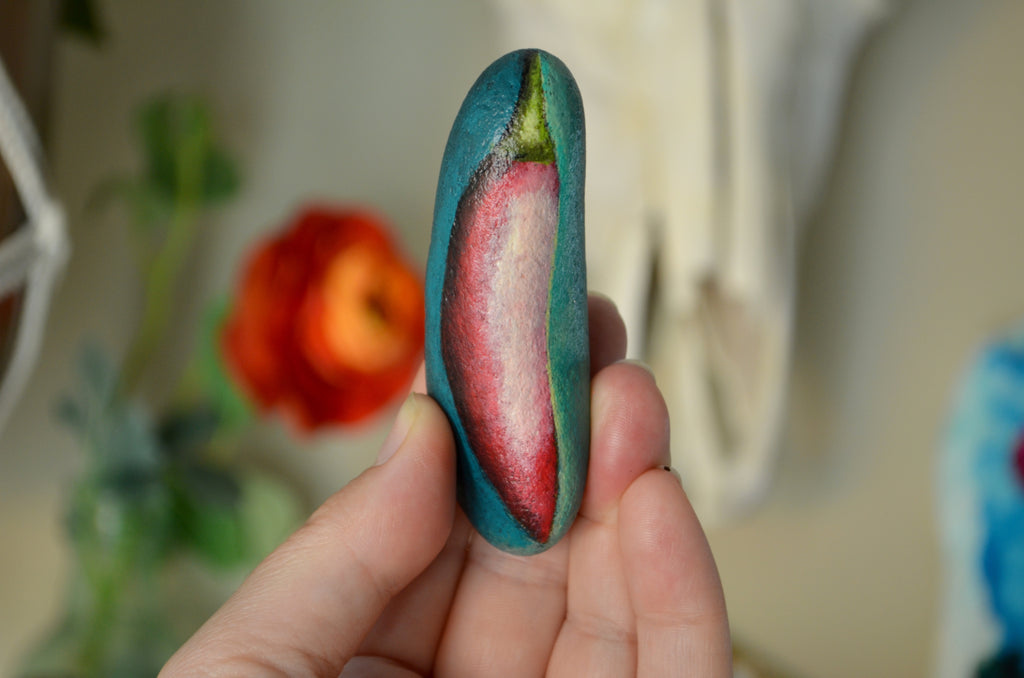 Chili Pepper Painted Rock, Hand Painted Stone, Kitchen Decor, Chili Pepper Decor
A cute little chili pepper hand painted on a stone for a unique kitchen decor! 
This stone was hand selected, carefully washed, painted with high quality acrylics and satin sealed. 
Keep your new "art" dry, however, you can dust it with a damp cloth.