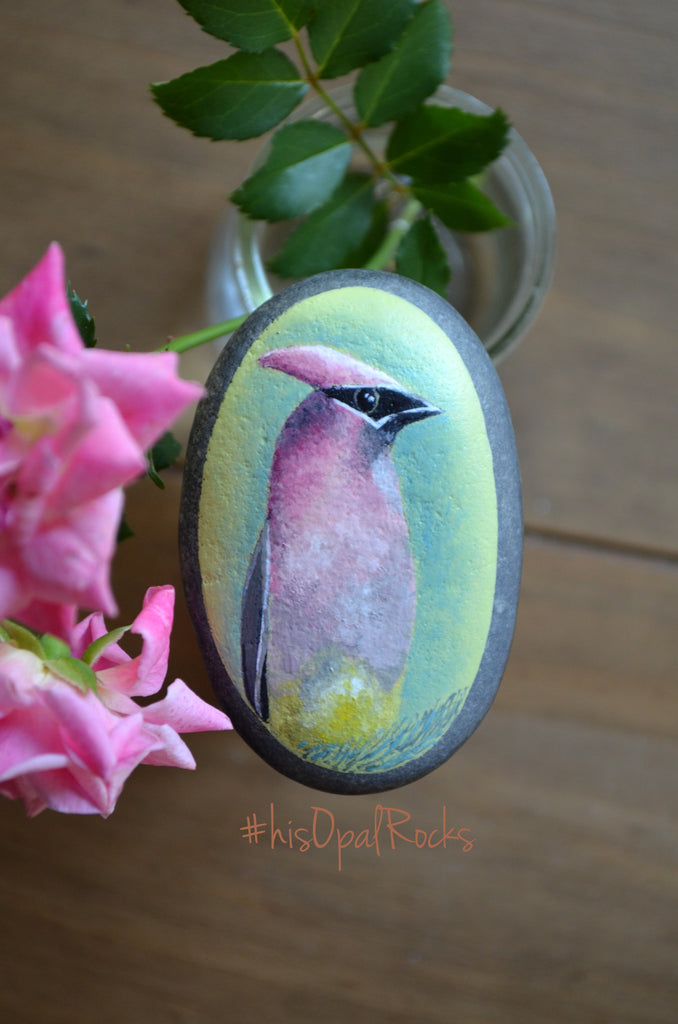 Bird Painted Rock, Hand Painted Stone, Bird Watching, Bird Art, Cedar Waxwing, Bird Art
This is a sweet, hand painted stone of a Cedar Waxwing bird. 
It would make a unique and interesting decor item, or gift for the bird lover on your list. ♥
The stone is painted with high quality acrylics, and matte sealed. Take care not to get it wet, however, you can dust it with a damp cloth. 
Enjoy! ♥