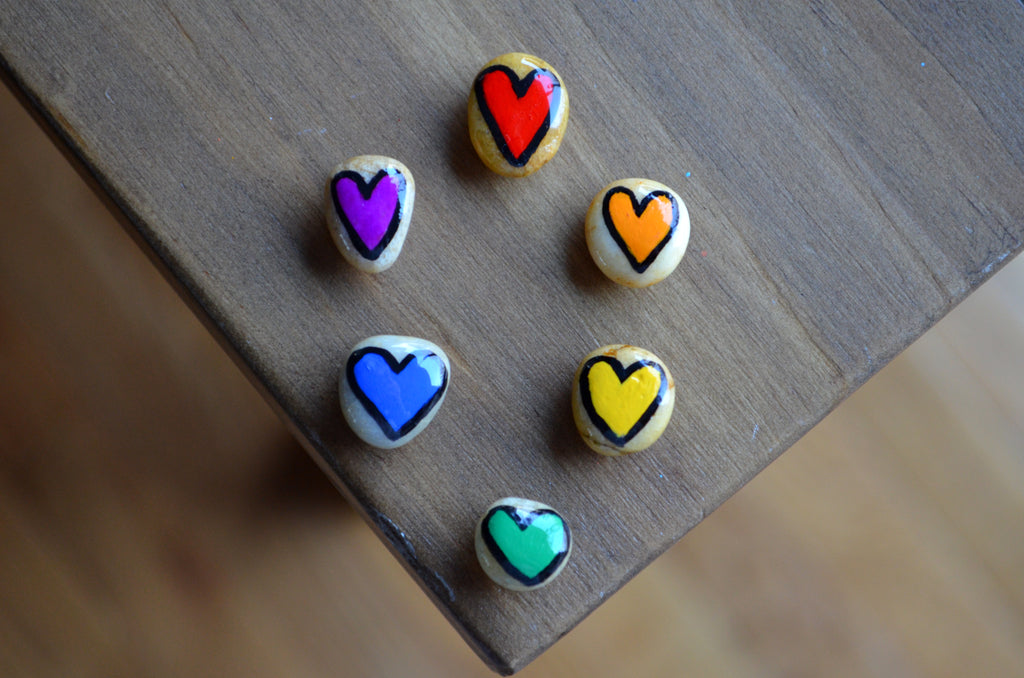 Fridge Magnet Set, Painted Rock Hearts, Mini Rainbow Heart Magnets, Refrigerator Magnets
This is a set of SIX adorable magnets! Yay! Who doesn't love MORE fridge magnets!? ☺
Hand painted on small pebbles, it's a rainbow heart set.
What a unique way to add color to your kitchen decor! 
The magnets are cute and decorative.
These magnets are sealed with resin for high shine and durability. 
Please enjoy these sweet magnets as much as I enjoyed creating them! ♥
This listing is for the SIX magnets shown.