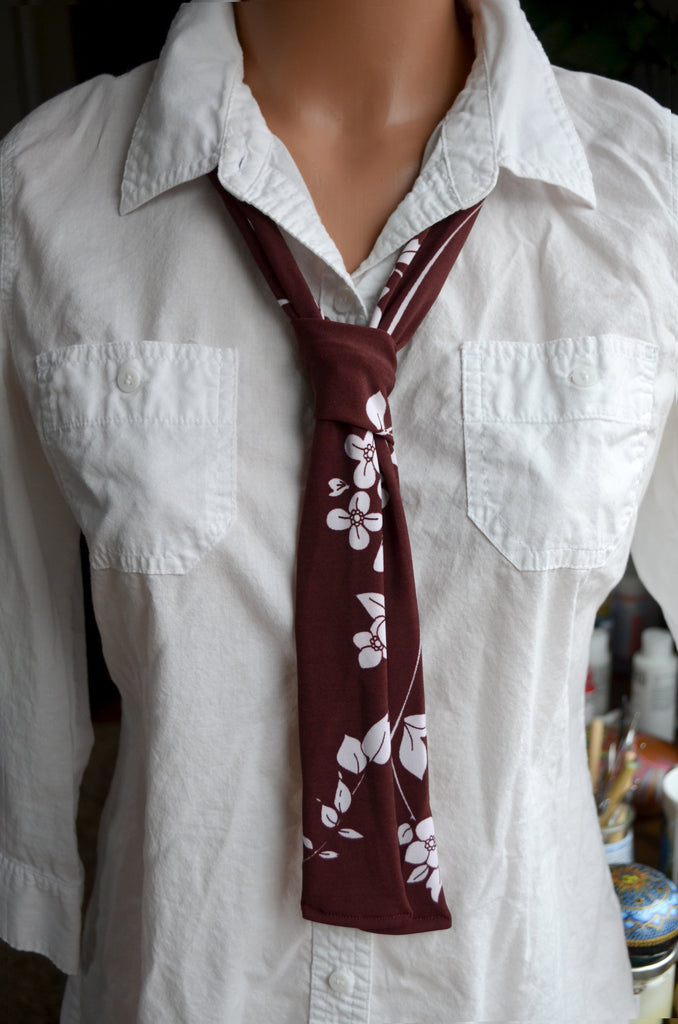 Neck tie Burgundy Brown Tie Floral Print Neck Bow Lightweight Scarf Hair Tie Ascot Tie Unisex Scarf Scarves Cravat
This is a sweet tie that can be used as a bow, a necktie, a scarf, or a hair tie. It is super cute in a floral print, and will add a little flair to a plain shirt. 

It is made from polyester, with a hint of spandex for wonderful durability. 

Easy care! Machine wash, line dry. 

This listing is for the tie only.